About Us
Finance Train continues to be your trusted platform for financial education, and now, we've expanded our offerings to include data analytics and data science resources tailored for finance and business professionals.
Our Mission
At Finance Train, our mission remains unwavering: to provide finance and business enthusiasts with comprehensive articles and practical tools that empower you to excel in the dynamic fields of data analytics and data science. We believe in making complex concepts accessible to everyone in the finance and business sectors.
What We Offer
In-Depth Articles: Our collection of articles is curated to help finance and business professionals grasp complex data science topics, enabling you to leverage data for informed decision-making.
Hands-On Tools: Explore our calculators, templates, and practical resources designed for real-world application, helping you apply data analytics and data science concepts in your finance and business roles.
Meet Manish Sahajwani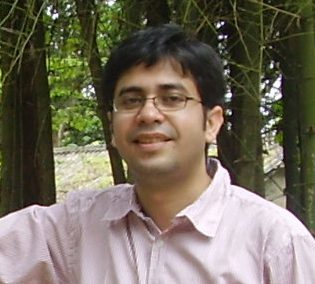 Manish Sahajwani is a seasoned expert in data education with over a decade of experience in developing and delivering e-learning courses in data analytics and data science, specifically tailored for finance and business professionals. He has contributed to numerous data education projects, collaborating with industry leaders.
Based in Bangalore, India, Manish holds an MBA degree specializing in finance and information systems.
As the Founder of Finance Train, Manish plays a multifaceted role, managing the platform, content creation, collaborating with subject matter experts, producing educational materials, and promoting data-driven excellence in finance and business.
Join us on this exciting journey of data discovery and mastery at Finance Train.